Some senior citizens may not be used to receiving and reading electronic bills instead of paper bills. In addition, a disadvantaged user with limited visual capability may have difficulties in reading the bills with standard prints issued by a service provider. You should tell the problem to your service provider, which may be able to send you paper bills free of charge and provide billing information in hard copies with large prints or Braille for free.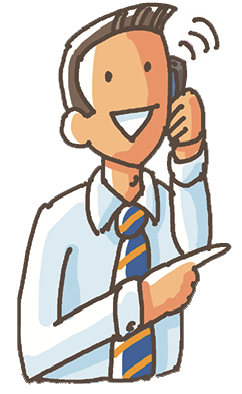 Above all, please do not ignore the bills! You should check the bills issued by your service provider from time to time, with the help of family members and friends if necessary. If you have any questions about the information on your bills or need help looking up your bills online, you should not hesitate to contact your service provider.
Sometimes, you may find that a service provider may still charge you a service fee after the end date of a fixed-term contract.
| | |
| --- | --- |
| | Some service providers may state in their contracts that if you do not request service termination upon the expiry of the fixed term, the service will continue to be provided to you based on a monthly fee. |
| | If you do not wish to renew or extend any of your subscribed services, you should contact your service provider and arrange to terminate the services in accordance with the terms and conditions of your service contract. |