Welcome to the Office of the Communications Authority (OFCA) Trading Fund annual report. Before I present the major work that OFCA carried out during the 2021/22 year, I would like to provide an overview of the evolving communications landscape during the past year.

Market Overview
Telecommunications Market
Despite the challenges resulting from the COVID-19 pandemic, Hong Kong's telecommunications market continued to grow, and the city's mobile and fixed broadband penetration rates remained among the world's highest. Hong Kong recorded 26 million mobile service subscriptions, achieving a penetration rate of 342%. There was also significant growth in mobile data usage levels, reflecting that mobile telecommunications service has become indispensable in daily life. In March 2022, more than 124 885 Terabytes of mobile data was consumed, or 16.8 Gigabytes per capita, both representing over 30% increase from those in March 2021.

With the commercial launch of the fifth generation mobile (5G) services on 1 April 2020, Hong Kong officially entered the 5G era. Two years on, Hong Kong boasts 90% of the population with 5G coverage, covering densely populated districts, popular shopping centres and all mass transit railway stations, serving over 3.2 million customers, representing 44% of the population. As the adoption of 5G becomes prevalent, it will bring about a wider range of new business opportunities and innovations benefiting both the industry and general users.

While 5G services have hit the headlines, high-speed household broadband is another vital component of the communications market in Hong Kong, achieving a 98% household penetration rate with 83% of households connected with optical fibre.

Broadcasting Market

Hong Kong's broadcasting market continues to be robust in spite of the rapid emergence of Internet-based media services. In 2021/22, the public was able to access over 800 local and overseas television programme channels in various languages through free-to-air, pay and satellite television services as well as 13 local radio programme channels. With our pre-eminent geographic position and reliable infrastructure, Hong Kong is a preferred regional satellite uplink location with nine non-domestic licensees delivering over 200 satellite television programme channels throughout Asia-Pacific. With the adoption of Open Sky Policy by the Government, about 600 free satellite television programme channels are available for reception in Hong Kong.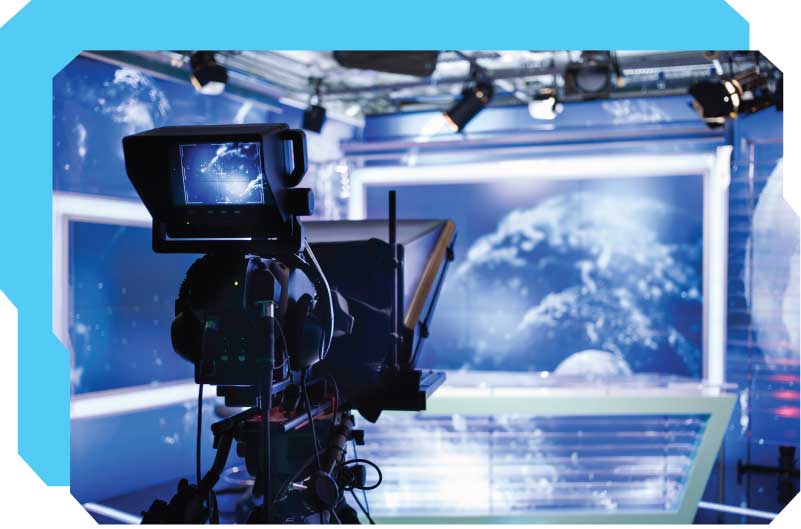 After the switching off of analogue television services in November 2020, all digital terrestrial television (DTT) frequency channels were migrated to the 500 MHz band on 1 December 2021, freeing up the 600 and 700 MHz bands for high value-added mobile telecommunications services including 5G.

Highlights of Our Work in 2021/22

Even under social and economic challenges, OFCA made substantial strides in 2021/22. Below are some of our major highlights.

Telecommunications Services

Last year, OFCA assisted the Communications Authority (CA) in assigning 150 MHz of new spectrum in the low and mid frequency bands to support 5G services. This was in addition to about 2 000 MHz of spectrum in the mid and high frequency bands released prior to the launch of 5G services in April 2020. Not only has the additional supply enhanced network coverage, speed and capacity, it has also created a more comprehensive 5G environment that facilitates the development of innovative mobile applications and use cases. Our in-house task force on spectrum supply has been set up precisely to ensure the timely release of spectrum and to keep pace with emerging communications demands from both industry and consumers. Besides, we are also actively taking heed of development trends in telecommunications and spectrum planning initiatives, both globally and regionally.

One of 2021/22's major activities involved lifting the "3.5 GHz restriction zone" in Tai Po by relocating the satellite operators in the area. One satellite operator has decided to relocate its facilities in Tai Po to the Chung Hom Kok Teleport and the other satellite operator has undertaken to install band-pass filters at its satellite facilities to prevent radio interference. The "3.5 GHz restriction zone" is expected to be lifted before end-2024. Until then, mobile network operators (MNOs) are making use of other 5G bands or re-farming existing bands for 3G/4G to provide 5G services in Tai Po.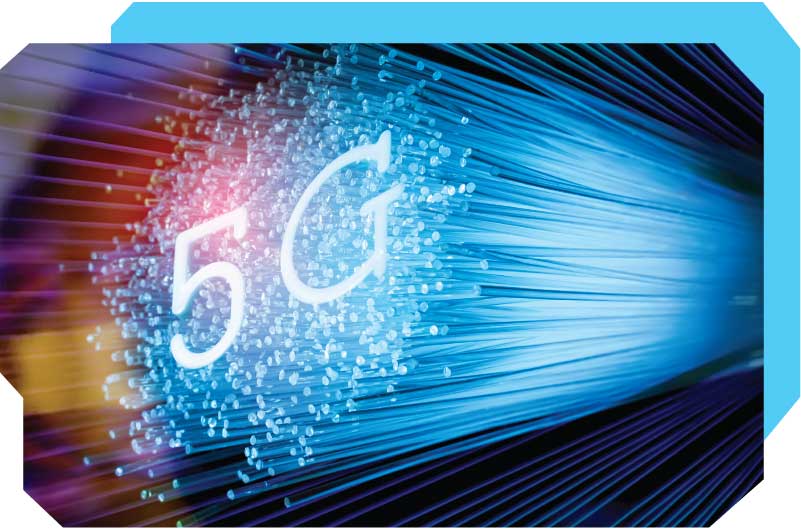 In order to encourage various sectors to deploy 5G technology earlier to foster innovation and smart city applications, OFCA has been administering the "Subsidy Scheme for Encouraging Early Deployment of 5G" launched under the second round of the Anti-epidemic Fund since May 2020. Under the scheme, the Government will subsidise 50% of the cost of deployment of 5G technology in an approved project, subject to a cap of HK$500,000. The scheme has been receiving very positive responses from various sectors, helping to bring about many novel 5G applications to enhance business operations and quality of services and in turn benefiting the society as a whole.

In support of the Government's policy initiative, OFCA also implemented a subsidy scheme with a funding of HK$770 million to provide financial incentives for fixed network operators (FNOs) to extend their fibre-based networks to 235 villages in remote areas. Following the award of all six tender projects under the scheme between November 2019 and May 2020, the selected FNOs have already extended their fibre-based networks to 67 villages as of 31 August 2022. OFCA will continue to ensure proper implementation of these projects through to full completion by 2026.

With OFCA's support, the Commerce and Economic Development Bureau (CEDB) completed the review of the telecommunications regulatory framework under the Telecommunications Ordinance (Cap. 106) (TO). The Telecommunications (Amendment) Ordinance 2021 that sought to amend relevant provisions to update the regulatory arrangements on telecommunications functions of 5G and Internet of Things (IoT) devices, enhance the protection of underground telecommunications infrastructure, simplify the issue of non-carrier licences and improve the appeal mechanism under the TO was passed in the Legislative Council on 21 October 2021, and the relevant provisions came into operation on 24 June 2022. OFCA has been actively preparing for implementation of the new amendments to the TO.

OFCA also supported CEDB to implement the Telecommunications (Registration of SIM Cards) Regulation (the Registration Regulation) which took effect on 1 September 2021. Under the Registration Regulation, subscriber identification module (SIM) card users are required to complete real-name registration for their SIM cards starting from 1 March 2022. OFCA assisted the CA in issuing the guidelines to licensees with regard to the specific operational details and requirements of the real-name registration under the Registration Regulation. Since the commencement of the Registration Regulation, OFCA has been working closely with the licensees to ensure the compliance of their registration systems and procedures with the Registration Regulation. OFCA has also been liaising with the licensees to ensure that their real-name registration systems are easy to use.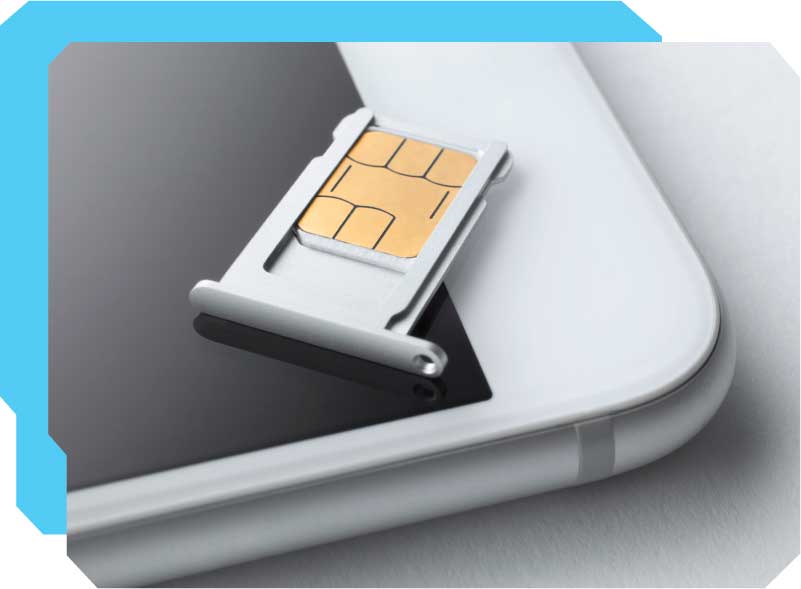 Last but not least, to help secure Hong Kong's status as a pre-eminent communications hub in the Asia Pacific region, OFCA collaborated with the Lands Department (LandsD) to invite tenders for suitable land lots at Chung Hom Kok Teleport for establishment of additional external telecommunications infrastructure. The first land lot was awarded to the successful bidder in April 2022 and a second lot was put up for tender between June and July 2022.

Broadcasting Services
On 1 December 2021, six DTT programme channels operating in the 600/700 MHz bands were migrated to the 500 MHz band. The spectrum vacated in the 600/700 MHz bands has been assigned/reserved for the provision of high value-added mobile telecommunications services including 5G. In the course of the preparatory work for the migration, OFCA embarked on a publicity campaign to promote public awareness about how to ensure continued reception of these DTT programme channels.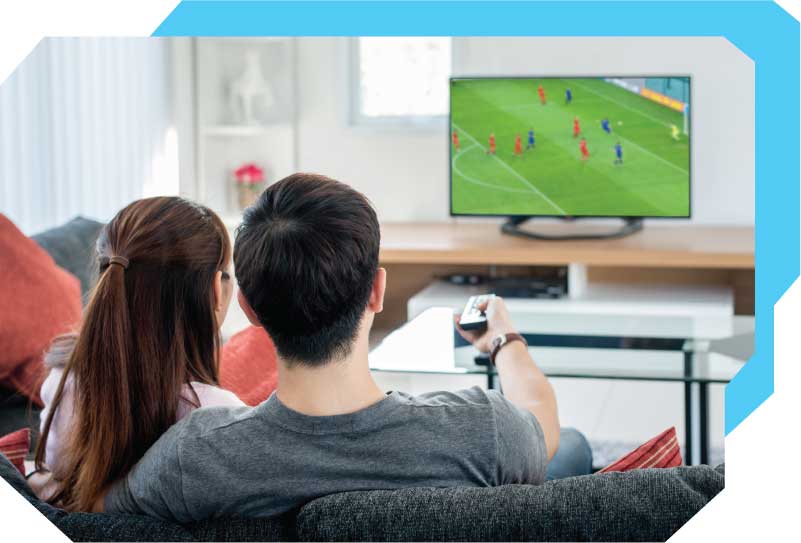 During the year, OFCA assisted the CA in conducting a mid-term review of three free-to-air television and two sound broadcasting licences. After a thorough review taking into account past performance and public opinion, the CA will make its recommendations to the Chief Executive in Council for consideration. We also assisted the CA in processing the application by Fantastic Television Limited (Fantastic TV) for the assignment of spectrum to extend the coverage of its free television programme service and, as part of the application, launch a new television programme channel by November 2022.

Special Measures in Fighting the COVID-19 Epidemic
The COVID-19 pandemic has caused disruption to television production in Hong Kong. OFCA supported the CA in granting temporary waivers to licensees for complying with requirements on local productions and first-run programmes in order to meet the challenges brought by the pandemic.

During the fifth wave of the epidemic, we supported government measures to combat COVID-19 by coordinating with various departments and assisting MNOs in establishing 5G Radio Base Stations in Community Isolation Facilities (CIFs) to provide mobile services to staff and those in quarantine at the CIFs. OFCA also joined the fight against COVID-19 by mobilising staff in conducting "Restriction-Testing Declaration" operations across the city.

Major Challenges Ahead
Businesses and consumers will harness the full potential of 5G with its continuous improvement in terms of service coverage and quality. More exciting developments are yet to come. OFCA will continue to identify and make available additional 5G spectrum to meet market demand, and to implement facilitating measures to help MNOs to gain access to government venues and public facilities, for rolling out their networks in a timely and cost-effective manner.

Ahead of the expiry of 20 MHz of spectrum in the 850/900 MHz bands in 2026 and 90 MHz of spectrum in the 2.3 GHz band in 2027, OFCA will support the CA and the Secretary for Commerce and Economic Development (SCED) in a joint public consultation regarding the re-assignment arrangement for the spectrum in these bands and setting of the related spectrum utilisation fees.

While OFCA is joining hands with the LandsD to divest lots at Chung Hom Kok Teleport for construction of new external telecommunications facilities, we will continue to facilitate liaison with telecommunications operators which are interested in landing submarine cables to Hong Kong to seek necessary statutory approvals.

OFCA will continue to oversee the implementation of SIM card registration by licensees in accordance with the requirements and timeline specified by the Registration Regulation. OFCA will step up publicity and support measures to inform and assist members of the public.

This year marks the 10th anniversary of the CA. Over the past decade, OFCA has been providing sterling support to the CA for discharging its role as the regulator for the communications industry. In these 10 short years, the communications landscape has undergone massive progress and evolutions. While OFCA was established in a 4G environment, we have already progressed into the 5G era. We have witnessed how the advancement of mobile technologies and services have transformed the communication experiences of Hong Kong consumers, and we look forward to more aspiration of boundless innovations and reinventions in the future. For more details of the achievements of the CA and the significant developments of the communications sector in the past decade, you may visit the 10th Anniversary thematic website at https://www.coms-auth.hk/ca10/en/home/index.html.

In closing, I would like to thank the Chairman and Members of the CA for their invaluable guidance, and our licensees for their continuous support over the past year. With professionalism, skills, wisdom and dedication of colleagues in OFCA's team, I am confident that we will rise to any challenges ahead, thereby fostering sustainable development of the communications sector and reinforcing Hong Kong's position as a regional communications hub.