Government to Strengthen Support Services and Contingency Co-ordination Work for Real-Name Registration for SIM Cards (with photos) (Issued by the Commerce and Economic Development Bureau)
To assist members of the public to complete real-name registration for pre-paid SIM cards (PPS cards) by coming Thursday (23 February 2023), the Government said today (16 February) that support services will be further strengthened and telecommunications service providers are required to dedicate extra resources to assist users' registrations. The Government appealed again to PPS card users to complete real-name registration within this week, so as to avoid suspension of telephone services after the registration deadline.
PPS cards users who have not yet completed real-name registration may do so through websites or mobile applications of the respective telecommunications service providers with reference to their SMS notification reminders. Assistance can also be sought from the retail outlets of the relevant telecommunications service providers or service counters set up in 18 designated post offices (see Annex 1). The service hours of these counters at the post offices will be extended to 7pm on 22 February and 23 February (i.e. the registration deadline) to handle a possible surge in assistance requests when deadline is approaching. The support stations set up by the Government at 25 designated MTR stations (see Annex 2) operating from 9am to 6pm daily before the registration deadline will continue to assist PPS card users in need to complete their registrations through their smartphones.
In addition, the Secretary for Commerce and Economic Development wrote to telecommunications service providers earlier, asking for extra resources and manpower to enhance support services for their customers, including the extension of service hours of their retail outlets. Telecommunications service providers will put in place relevant plans to properly handle contingency situations. The Commerce and Economic Development Bureau (CEDB), the Office of the Communications Authority (OFCA) and telecommunications service providers have set up a dedicated task force to work together to ensure a smooth completion of real-name registration for existing PPS cards before the registration deadline.
Over the past year, the Government has launched a series of multi-media publicity initiatives, including television (trailers, interviews, featured reports, sitcoms, etc.), radio, newspapers, a thematic webpage (www.ofca.gov.hk/simreg), social media platforms, public transportation, district visits to widely promote the means of real-name registration and appeal to PPS card users to complete their registrations as soon as possible.
The CEDB and OFCA have maintained close liaison with telecommunications service providers, with regular meetings to assess and monitor the implementation of the Real-name Registration Programme for SIM Cards. Telecommunications service providers have also responded positively to the Government's appeal, and have provided various incentives in the past year to encourage users to complete registration early. The CEDB and OFCA have been in active collaboration with social welfare agencies as well as district organisations to approach PPS card users for early registration of their SIM cards, and have assisted individuals in need (in particular the elderly) to complete their registrations. Thus far, OFCA has arranged trainings for volunteers from more than 200 social welfare agencies and district organisations, and conducted more than 25 visits to elderly centres and residential care homes for the elderly to assist the service recipients to complete registration on the spot. In addition, the CEDB and OFCA have participated in and co-ordinated home visits and outreach activities with these organisations. The Government thanks relevant social welfare and district organisations for their support, and will further enhance the aforesaid work before and after the registration deadline.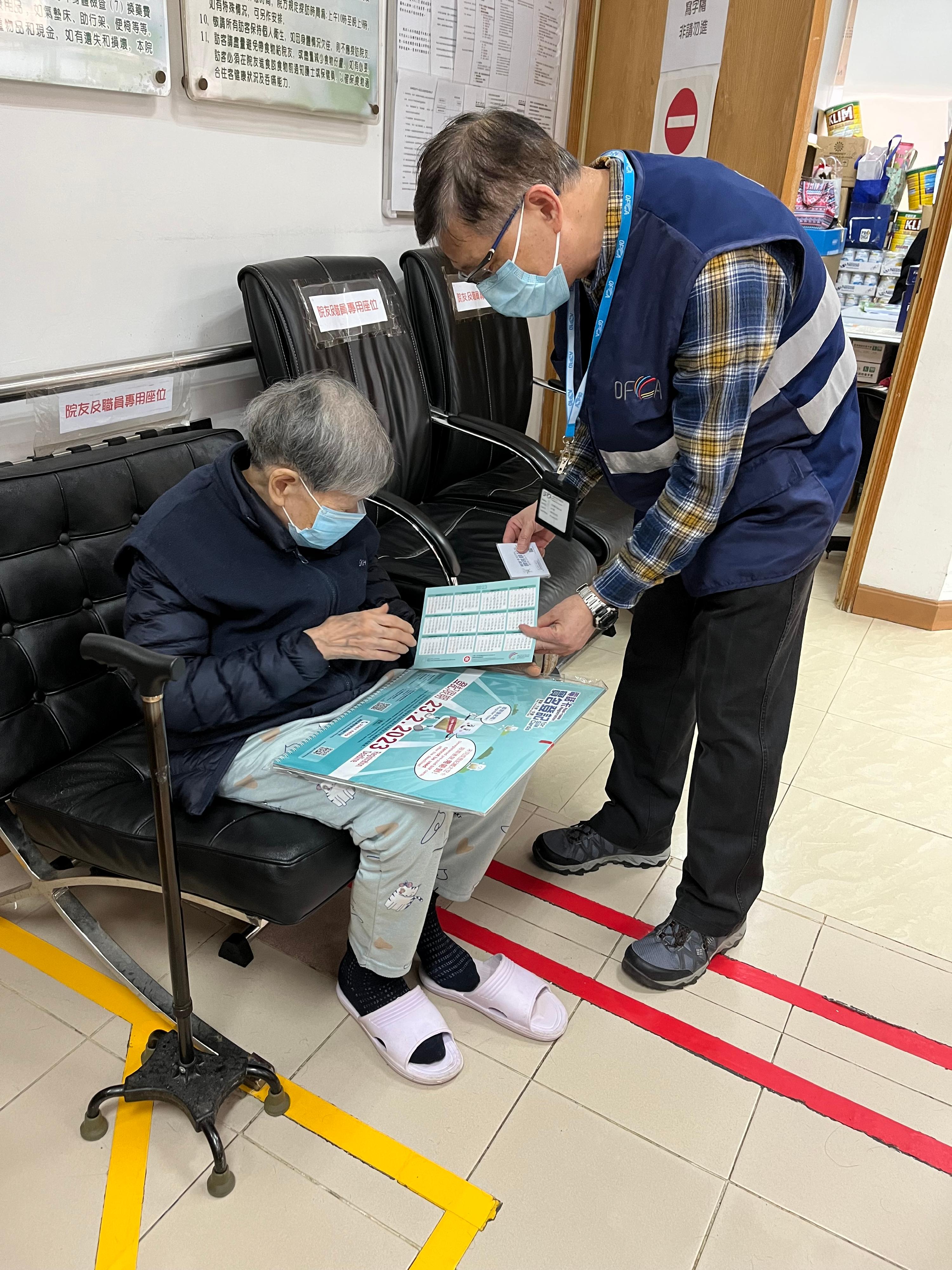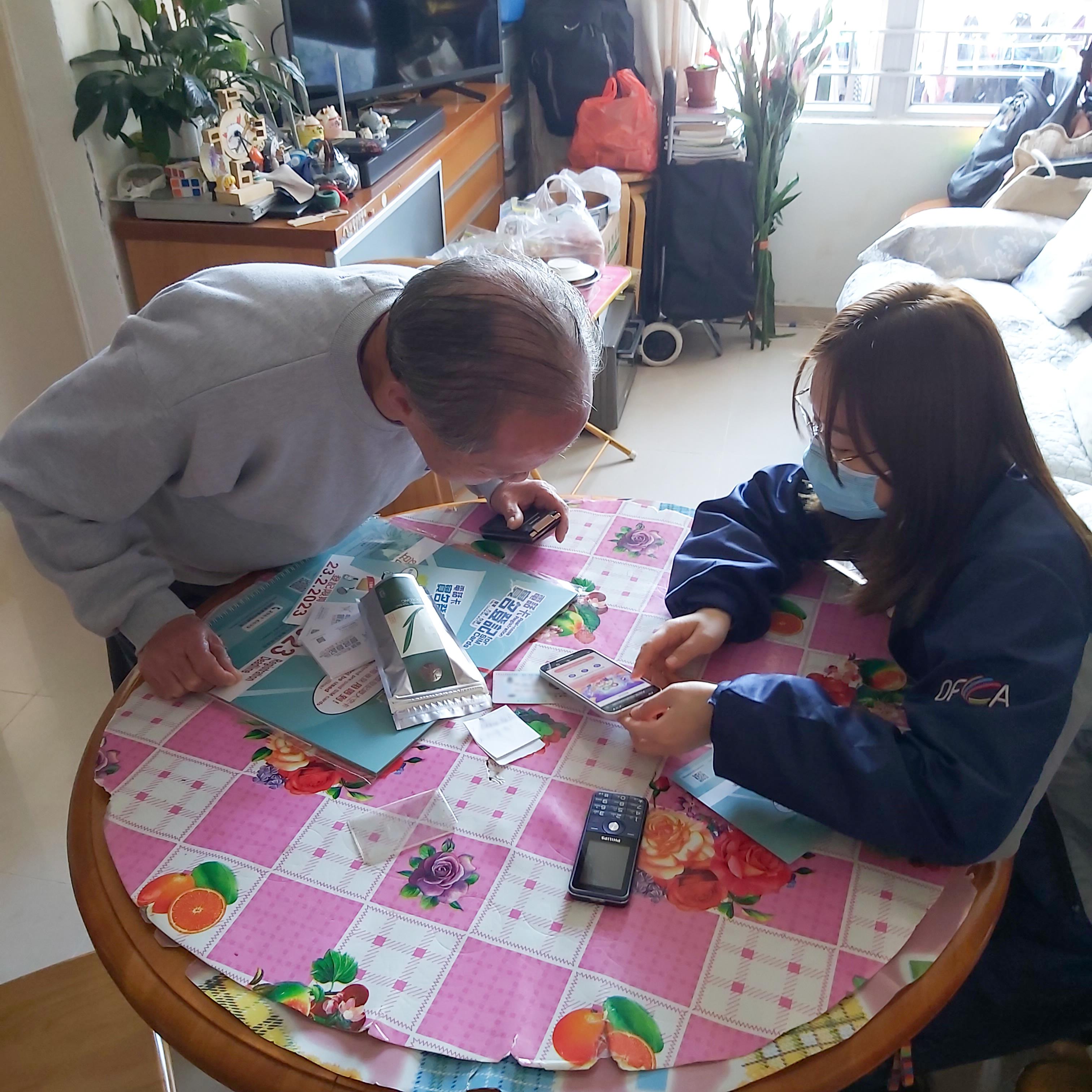 16 February 2023