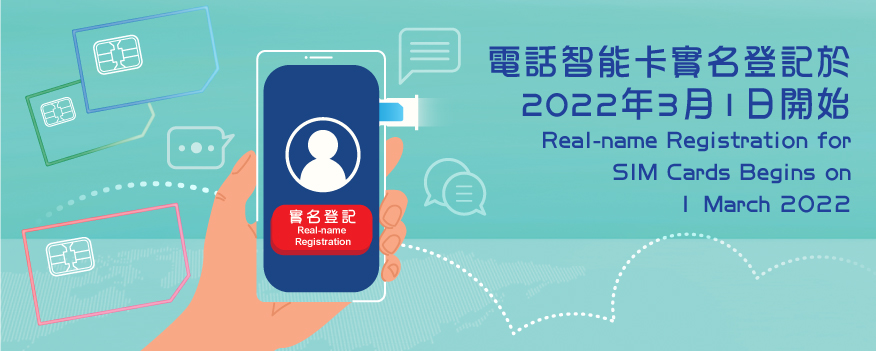 The Telecommunications (Registration of SIM Cards) Regulation (the "Regulation") has taken effect on 1 September 2021 to implement the Real-name Registration Programme for Subscriber Identification Module (SIM) Cards ("Real-name Registration Programme").
The Regulation requires that, users should complete real-name registration for their SIM cards with their telecommunications service providers from 1 March 2022.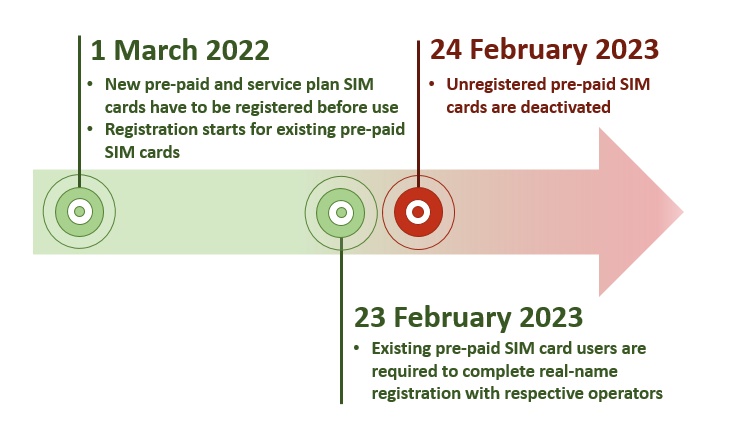 All newly effective SIM service plans ("SSP") and new pre-paid SIM ("PPS") cards will require real-name registration before activation.
Existing PPS card users are required to complete real-name registration with respective telecommunications service providers on or before 23 February 2023. Thereafter, unregistered PPS cards will be deactivated.
Existing SSP users are not required to re-register with their telecommunications service providers unless they change to another service provider or subscribe to a new phone number.
Other Reference Materials
Press Releases
Publicity Materials
Enquiries
OFCA's hotline number – 2961 6699