Stay Smart. Look for the CA Label.
Smart Tips for the Smart Tele-Consumer
Choose telecom equipment, such as walkie-talkies and cordless phones with the CA label as shown in figure 1a. Telecommunications equipment available in the market before the establishment of the CA on 1 April 2012 may have been affixed with previously prescribed labels (which are also valid) as shown in figure 1b. For details, please refer to the HKCA 3211 "Standardisation Guide for Labelling of Telecommunications Equipment" document available on the website of the Office of the Communications Authority (OFCA).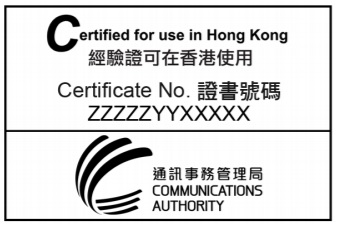 Figure 1a: The prescribed label commencing 1 April 2012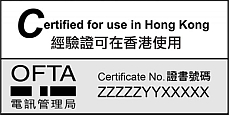 Figure 1b: The prescribed label before 1 April 2012
Some walkie-talkies in the market are for export use only and are illegal for use locally
Cordless phones not operating within the specified frequency bands are illegal for use in Hong Kong
A list of approved equipment models is available on the OFCA website
Possession or use of equipment not meeting technical specifications:
Maximum penalty: $50,000 fine & Two-year imprisonment

Do we need a licence?
In Hong Kong, we do not need a licence to use some common radiocommunications equipment. Examples are:
Table One
Frequency band / Standard / Power
Cordless phones
Operating at one of the following frequency bands:
a) 1.7/47 MHz
b) 46/49 MHz
c) 254/380 MHz
d) 864.1/868.1 MHz
e) 2400 - 2483.5 MHz
f) 5150 - 5350 MHz
g) 5725 - 5850 MHz

or

Conforming to the following standards:
a) DECT standard
b) PHS standard #
Walkie-talkies
Frequency band: 409 MHz*
Effective radiated power:
no greater than 0.5Watts
# PHS apparatus may be phased out after mid 2015
* FRS walkie-talkies (US standard Family Radio System) operating within frequency bands from 462 to 468 MHz, for example, are for export use only
Technical specifications for cordless phones and walkie-talkies used in Hong Kong
All walkie-talkies and cordless phones approved for use in Hong Kong must meet technical specifications by the Communications Authority in relation to these areas:
Electricity safety
Prevention of interference
Connection of cordless phones to public networks
Labelling of Cordless Phones and Walkie-talkies
Certification of telecom equipment exempted from licensing (See Table One) is a voluntary scheme
Equipment suppliers may apply for certification of products against the technical requirements by CA. If approved, they may choose to affix the CA label on the products.
Only certified products are allowed to carry the CA label. To be sure what you choose is authorised or meets the specified technical standards, always look for the CA label.
Other common telecom equipment may carry the authorised CA label, too:

Mobile phones
Fax machines
What other facts do we need to know?
Smart Tips for the Smart Tele-consumer
You are always recommended to choose cordless phones and walkie-talkies with the authorised CA label.
Look up the list of certified telecom equipment on the OFCA website.
For more information about the labeling of telecom equipment, contact us at:
Telephone : 2961 6321
Fax : 2838 5004
E-mail : standards@ofca.gov.hk