To enjoy safe hiking in country parks, it is important for you to keep company with others and to know the various means of communications that can be used in case of an emergency.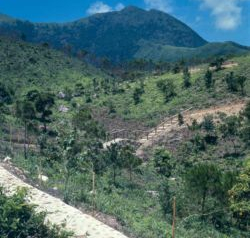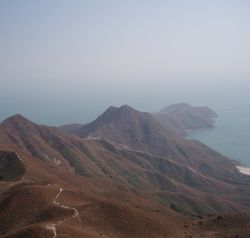 Equip yourselves with Mobile Phones and Walkie-Talkies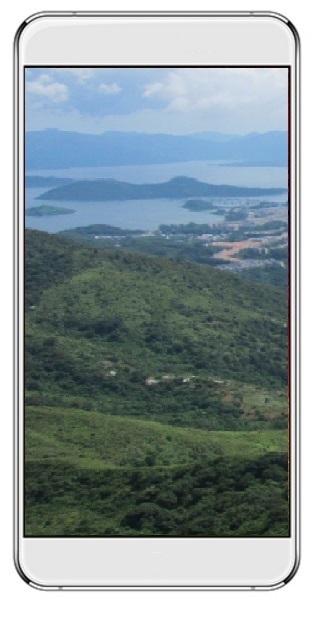 Bring along your mobile phones and walkie-talkies.
For mobile phones, a multi-band model, which works in the 900 MHz, 1800 MHz, 2100 MHz, 2300 MHz and 2600 MHz bands, is recommended. It gives you a better chance to successfully contact the 999 emergency centre.
Subscribe to roaming service or bring along a prepaid SIM card issued by one of the Mainland mobile network operators. In case of emergency at a place where there is no local mobile phone network coverage but roaming service is available, you may then call for assistance using the roaming service.
Walkie-talkies operating at 27 MHz and 409 MHz do not require a licence if they meet the relevant technical specifications prescribed by OFCA. 409 MHz walkie-talkies are smaller in size and are suitable for short range communication. They are widely available in electrical appliance outlets at reasonably low prices.
Before setting out for hiking, please fully recharge your mobile phones and walkie-talkies and bring along sufficient spare batteries.
When hiking in a team, switch off at least one of the mobile phones of the team members and keep it for backup.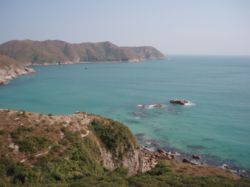 Programme the telephone number of the police station nearest your hiking route into your mobile phone for easy access. The telephone numbers of some of the police stations near some country parks are given below. Call these numbers for assistance only when there is no local mobile phone network coverage but roaming service is available, and dial 00852 first:


| Point Number | Station Name | Contact No. |
| --- | --- | --- |
| 1. | Sai Kung Police Station | 3661 1630 |
| 2. | Lantau North Police Station | 3661 1694 |
| 3. | Lantau South Police Station | 3661 1696 |
| 4. | Sha Tau Kok Police Station | 3661 1664 |
| 5. | Tai Po Police Station | 3661 1674 |
Understand the Limitations of Mobile Phone Networks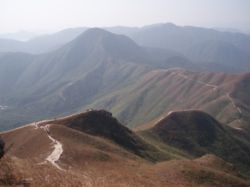 Due to the hilly terrains of Hong Kong, there are a number of blind spots in the country parks where mobile phone service is not available. You should NOT rely on the mobile phone solely to call for urgent assistance. For details of the mobile coverage in the country parks, please refer to Mobile Network Coverage Survey.
It will be difficult for your mobile phone to connect to any local mobile phone network in the following country park areas:

| Point Number | Area Name |
| --- | --- |
| 1. | Southwestern Lantau |
| 2. | Central part of Tai Lam Country Park |
| 3. | Luk Wu in Sai Kung East Country Park |
| 4. | Northeastern part of Tung Ping Chau |

Please approach your mobile network operator for the details of its network coverage.
Communication during an Emergency
Check your mobile phone to see if it is locked on to your subscribed network. If yes, dial 999 or 112.
If your mobile phone cannot lock on to your subscribed network, try to dial 112.
Try to reach a higher location, which may give you a better chance to reach a local mobile phone network.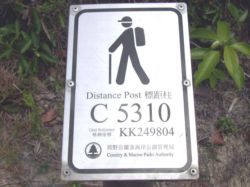 If your phone has roamed to a Mainland network, try to reset your phone manually back to your subscribed network or any local network. If you cannot do so, please use the roaming service to call the local police station nearby, your family or a friend for assistance by dialling 00852 plus the relevant phone number. While on the roaming service, you will NOT be able to contact the 999 emergency call centre by dialling 00852112 or 00852999.
Tell your location, such as the number on the nearest distance post (e.g. C5310) or any prominent landmark nearby.
Advice for Users of Walkie-Talkies
All hikers are encouraged to bring along walkie-talkies for maintaining close communications with team members. They should also monitor Channel 9 which is used exclusively for summoning assistance during an emergency. When there is an emergency call from Channel 9, please offer assistance as far as possible.
The communication range of walkie-talkies is limited and affected by a number of factors, such as the local terrain. You should NOT rely on walkie-talkies as the only means for making an urgent request for help.
Make sure the 'tone squelch' of your walkie-talkie is disabled and the code setting is "00". This increases the chance for you to make/receive emergency calls to/from other hikers.
Plan your Route Carefully
Check the locations of public phones and emergency helplines along the route that you intend to take. This information is available in the mobile network coverage survey maps published by OFCA.
You may refer to the countryside maps produced by the Lands Department, which are available at their Map Sales Outlets.These maps contain useful information about the walks and trails, including the locations of emergency helplines and public payphones.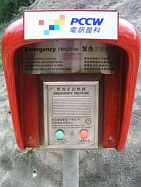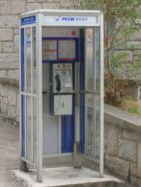 Hiker Tracking Service
With the support of mobile service operators, the Communications Association of Hong Kong (CAHK) has launched the "50222 SMS Hiker Tracking Service" ("50222 Service") to help search and rescue lost hikers. Hikers can use the service by sending short messages to a designated number "50222" to report periodically the unique numbers of Distance Posts they encounter along their hiking trails. This will help keep track of their positions. For example, sending the number "M001" means the hiker is at the first Distance Post of the MacLehose Trail. In any event that a hiker is lost, rescue parties can make use of the data stored at the system of "50222 Service" to improve the time and success rate of searching the lost hiker. For details of the "50222 Service", please click the icon below.


GPS Hiker Tracking Service
In addition, a new "GPS Hiker Tracking Service" has been launched by CAHK since October 2013 to facilitate speedy and effective rescue. If you would like to use this service, please download and install the "Enjoy Hiking" app, which is developed by the Agriculture, Fisheries and Conservation Department (AFCD), onto your smartphone. Before starting your hiking trip, please launch the app and activate its "Hiker Tracking Service" function. The GPS system will then auto feed your tracking locations and record the relevant data at the service centre . The data can be retrieved and be used to facilitate rescue if any need arises from an emergency situation. For details of the "GPS Hiker Tracking Service", please click the icon below.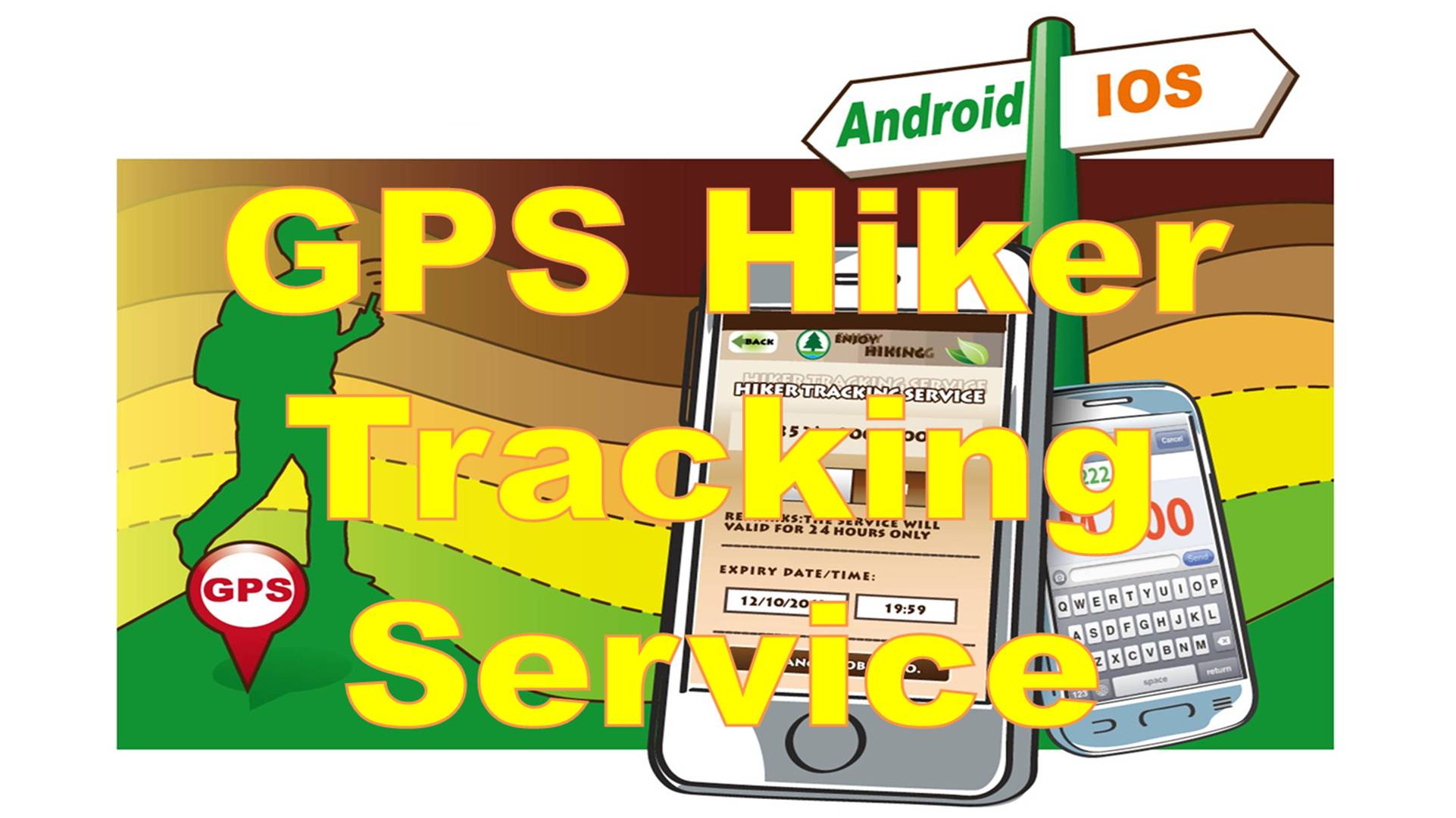 Use of Global Positioning System (GPS) Devices for Location Information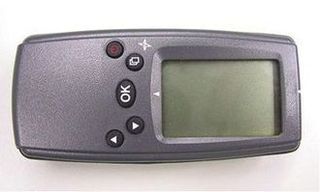 In case of emergency, it is important for hikers to inform the Police or other relevant parties about their exact locations in order to minimise the time for searching. Although hikers may refer to the nearest distance post, it would be helpful for the Police and other relevant parties to know the exact locations of the hikers. Portable GPS receivers and smartphones with GPS receivers are available in the market and they can be used for identifying their location. These devices are now available at affordable prices. Besides, most of these devices are light and portable and they are suitable for use during hiking.
More Information