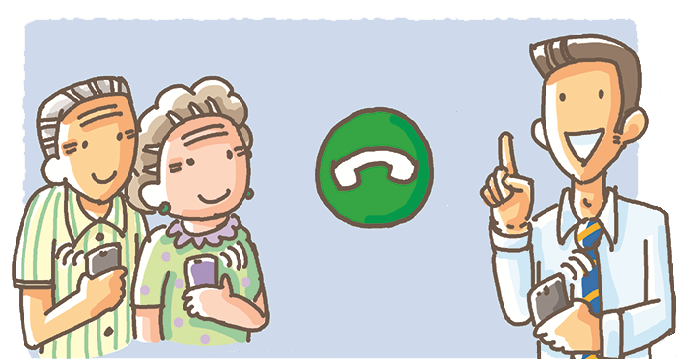 From time to time, you may receive phone calls from salespersons promoting telecommunications services or asking you to renew telecommunications services. Sometimes a disadvantaged user may find it difficult to understand or hear what the salesperson is saying over the phone. In the circumstances, you should consider committing to a service contract in a face-to-face meeting in a retail shop of the service provider instead.
On the other hand, if you have mobility problems and prefer to make a commitment over the phone, you should:
Find a relative or friend to take the call with you if you have trouble understanding what the salesperson is saying.

Always check and record the identity of the salesperson calling you, such as name, job title and staff ID number.
A verbal contract can be legally binding! Remember not to give consent to enter into a contract or divulge your personal information, such as name and credit card information, until you are clear about all the contract details.

If you wish to renew any of your services over the phone, ascertain the contract expiry dates of your existing services first.

Please note that you should be entitled to get a written confirmation after you verbally give your consent over the phone to subscribe to a telecommunications service.